Snowy: Space Trip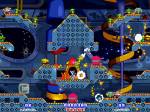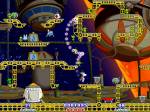 Our brave Snowy got into a new scrape... Now he has to save funny Green Pals from space monsters. Monsters are coming from portals and guarding their new territory. Poor Greens are waiting for help! Save them!!!
Похожие новости:
Уважаемый посетитель, Вы зашли на сайт как незарегистрированный пользователь.
Мы рекомендуем Вам
зарегистрироваться
либо войти на сайт под своим именем.
Информация
Комментировать статьи на нашем сайте возможно только в течении 1 дней со дня публикации.