After missing out on a season baseball pass, your only way to watch the games is to take a job at the stadium's hot dog store.

SIZE: 8253KB
CREATED BY: Flipline Studios
Used with Permission

Baseball game play online free
...
Read more »
Smash through hordes of zombies as you drive your way through a zombie apocalypse, unlocking and upgrading vehicles along the way. (13+)

Zombi game online free

SIZE: 5542KB
CREATED BY: Toffee Games
Used with Permission


...
Read more »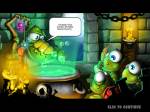 Turtix is back and he`s bolder than ever in the awesome Turtix: Rescue Adventures! Help the world`s nimblest turtle navigate three gorgeous game worlds and use your brain to rescue hundreds of young turtles from the grip of the bad guys!
...
Read more »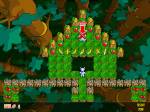 New brain-teaser game stuffed with challenging levels, fascinating game objects and featuring, who else, Snowy the Little Bear!!! Actually, in Snowy: Puzzle Islands you`ll have plenty to think about - transporters, conveyors, keys, teleports and other challenges. It is too hard for Snowy to solve all these puzzles himself... You will help him, won`t you? The game is very engaging, so expect to spend long hours in front of your PC.
...
Read more »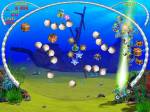 Get ready for an exciting deep-sea experience in Aquaball, a new Arkanoid game from the publisher of Magic Ball 2. You won`t be smashing bricks, though, but rather the things a scuba diver might see when plunging into the crystalline waters of a tropical paradise. From brilliantly animated seashells, starfish and other marine life to anchors, treasure chests and explosive mines, Aquaball is brimming with creativity.
...
Read more »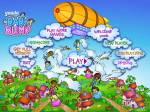 Every parent has spent hours waiting for that pink or blue bundle to drop from the skies. Now you can go behind the scenes to give the storks a hand prepping cute and cuddly babies for transport!
...
Read more »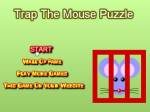 In this game you need to trap the mouse and prevent it from escaping. You trap the mouse by erecting pillars to surround it. Each time you erect a pillar, the mouse will make a move. You need to plan your pillars carefully in order to trap the mouse.
...
Read more »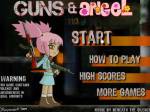 Shoot your way through 6 action packed levels and 3 unique environments. Slaughter hundreds and hundreds of crazed vicious monsters on your way to confronting the final boss. Play the game several times to unlock various achievements and special challenges.
...
Read more »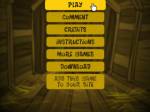 Last Egg Standing is a skill game in which you will be a fox to collect eggs of hens by baskets in a henhouse. There are four hens in separate decks in this chicken house. You are holding a basket to wait the hens to lay eggs. You can use arrow keys to change position of the fox. Catch as many eggs as you can. You can also collect bonus eggs for special features, red egg will give you an extra life, blue egg increases another basket for you, yellow egg award you high score. Watch out for the rotten green egg, for it takes one life from you. As levels get higher, the speed that hens lay eggs will become quicker and quicker.
...
Read more »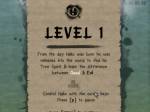 Haku: Spirit Storm follows the story of a young dragon named Haku. Haku is on a quest to find his true spirit, but must do all he can to avoid the evil soul eaters.
...
Read more »